CORE Brain AI SEO Technology
CORE Brain AI SEO Technology
At DIGITTO, we treat your business like our business by being an extension of your company.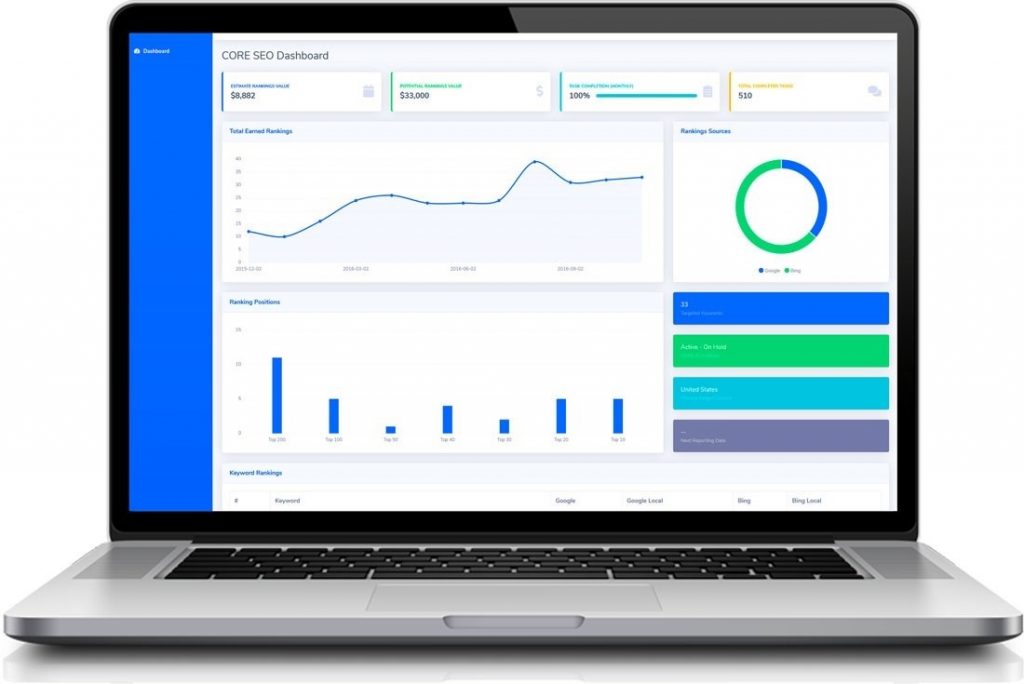 Enjoy exclusive access to our proprietary CORE Brain AI SEO Dashboard!
How Does Our Proprietary SEO And Marketing Technology Help Your Business?
Your marketing campaign is enhanced with our proprietary CORE Brain AI SEO technology. There's nothing else like it out there! We also use the best marketing systems recognized in our industry.
Our proprietary AI technology will work to enhance every aspect of your SEO and/or PPC campaign.
Our CORE combines artificial intelligence and large data to provide further insight, and proactively checks into our marketing strategies.
Better yet, our team and systems will provide you the most ROI for your investment, and protect your investment over time. 
Let our experts lower your advertising costs with our all-inclusive tri-fold SEO campaigns.
Our marketing campaigns include content marketing, social media publications and optimizations,
All campaigns include active-managed campaigns and 24/7 project support + so much more! 
We have several developers who work along side our SEO team and they will always be on standby. We work around the clock, always in efforts to improve your online business success and reach your goals. 
Everyone wants to be top of the search results because SEO provides the best long-term ROI. 
We work closely with you to understand your unique businesses challenges & objectives.
We have a deep understanding of marketing psychology, online buying behaviors and search intent. This is valuable knowledge and will be a large piece in the success of your online business. 
All-Inclusive SEO Marketing Campaigns!
Our SEO and PPC marketing campaigns are actively-managed with our CORE Brain AI SEO technology, and active-managed with 24/7 project support team.
We create marketing campaigns based on your goals, and then identify the best methods to grow your sales and contacts through search engines and prominent websites. Our online marketing solutions will generate leads, produce sales, and create long-lasting relationships with your customers. Our decades of combined experiences and cutting-edge AI technology, will help you grow your online business and become not a leader and knowledge base in your industry! We have vast connections and relationships with over 100,000 online sources, media partners, publishing companies.
Enjoy Several Campaign Benefits!
AI-Based Systems & CORE Brain AI Dashboard
Deep Site Analysis & Effective Strategies
Content Marketing Promotions

(Maximize SEO)

Social Media Management (Maximize SEO)

Social Account Optimization (Maximize SEO)

Upfront Strategies, Planning, Research & No Setup Fees
Active-Managed Campaign & Project Board

24/7 Project Support & Initial Website Consulting

Experience, SEO Testing & Ongoing On-Page Updates
Eye In the Sky SEO Surveillance Systems (DIGITTO E.I.T.S)
Manual Link-Building (No Artificial Links)
Proprietary Technology (High Value SEO)
Get the full marketing experience!
A Quick Tutorial Of Our CORE Brain AI SEO Dashboard:
Rankings Value: Estimate on all rankings achieved for the domain.
Potential Rankings Value: Value Estimate of all keywords we've achieved top 10 rankings for.
Task Completed: Progress bar of all objectives remaining per each cycle.
Completed Tasks: Total # of tracked tasks completed during the campaigns lifespan.
Earned Rankings: Total # of rankings achieved across all keywords on major search engines.
Ranking Positions: Search engines rankings grouped by top positions.
Targeted Keywords: Number of keywords to rank
CORE AI Analysis: Status of the project
Target Country: Country to target.
Next Reporting Date: Availability of the next final delivery.
Keyword Rankings: Keyword rankings from the latest rankings report.
Rankings Reports: All historical delivered rankings report by date.
Completed Work Delivery: All link-building, publishing, social media, and other tasks done in the month, including a summary report and all completed work files by date.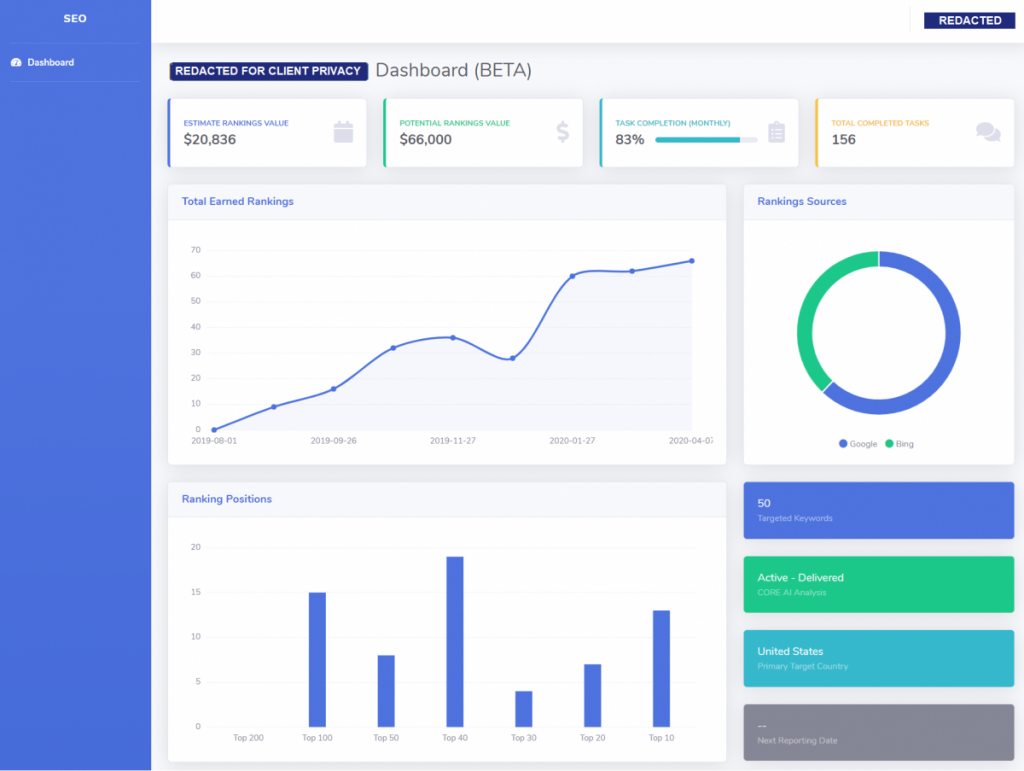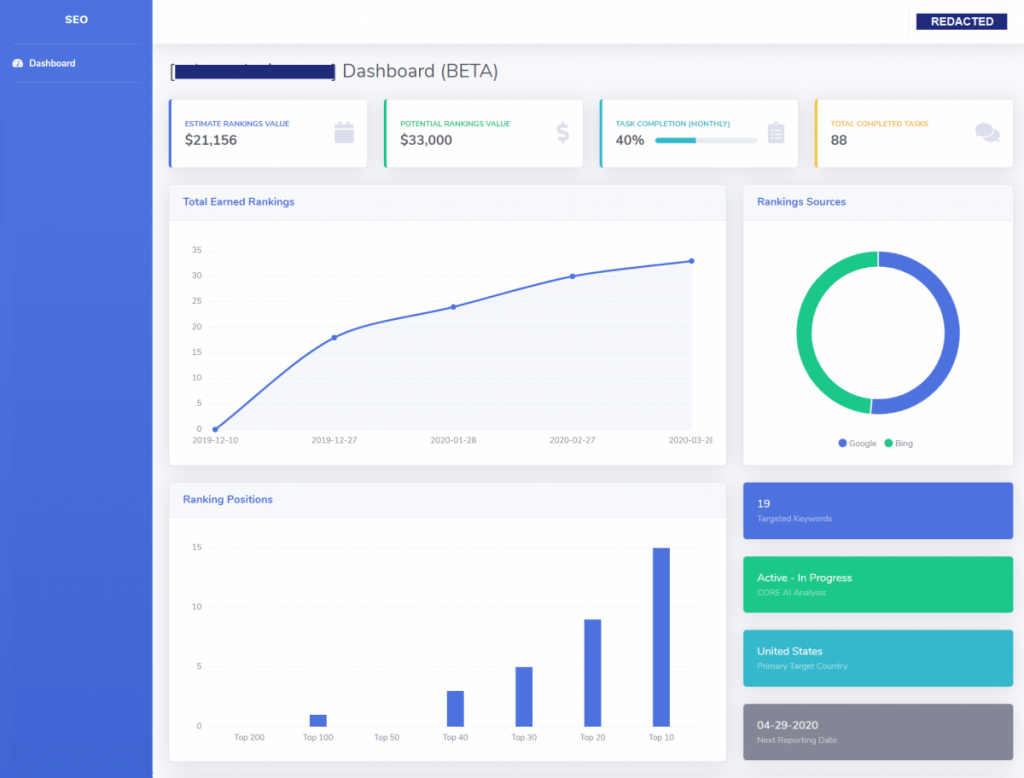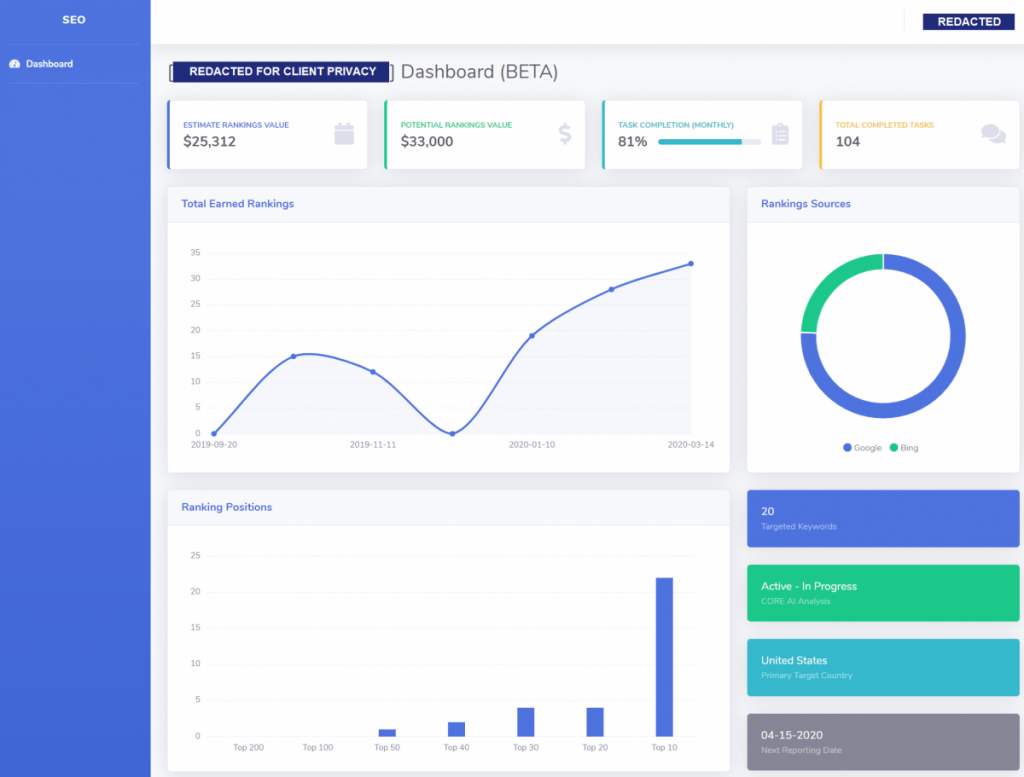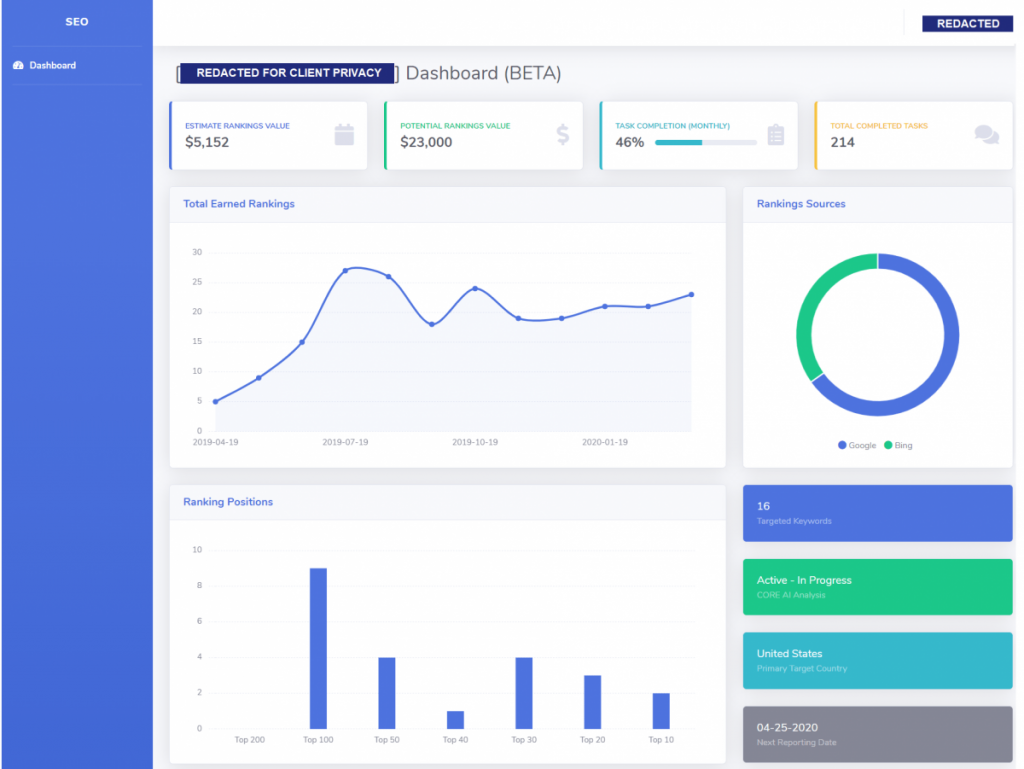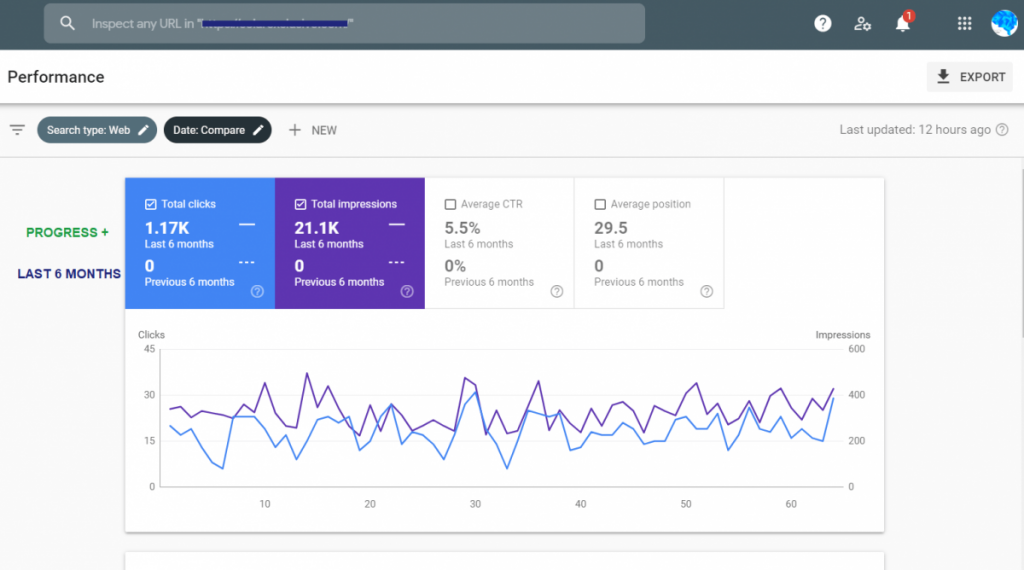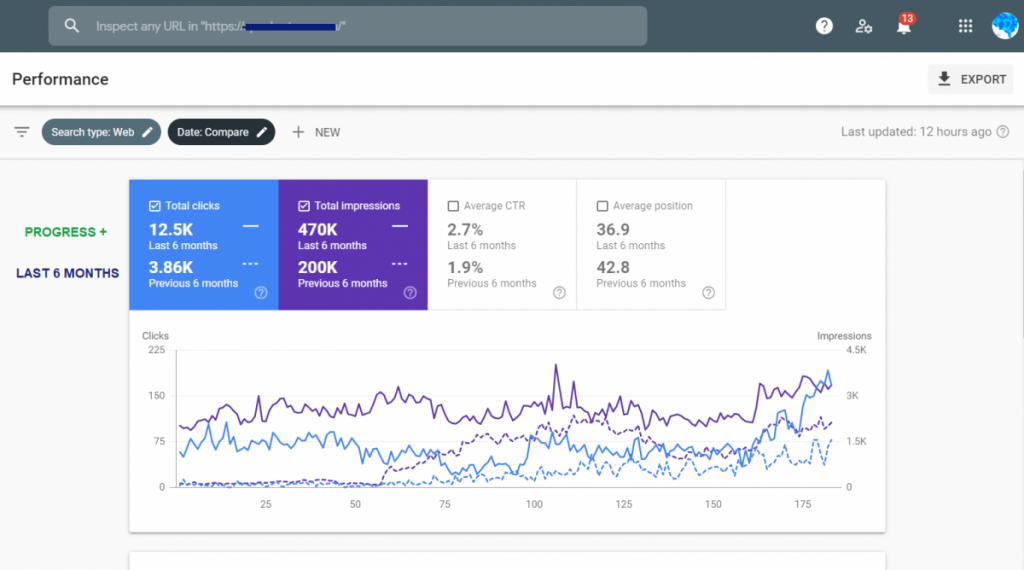 Marketing & Technology Aside, What Additional Value Can DIGITTO Provide?
Everyday, people actively search for your products and services online. These are people ready to buy now! So, its important your websites gives your visitors a great user experience and provides value proposition. Our organic SEO solutions are created to drive qualified visitors to your website.
Unlike most marketing companies, our team has a deep understanding of marketing psychology, online buying behaviors and keyword search intent. All of this is extremely valuable for your business and beneficial to your online success, and we help you with both!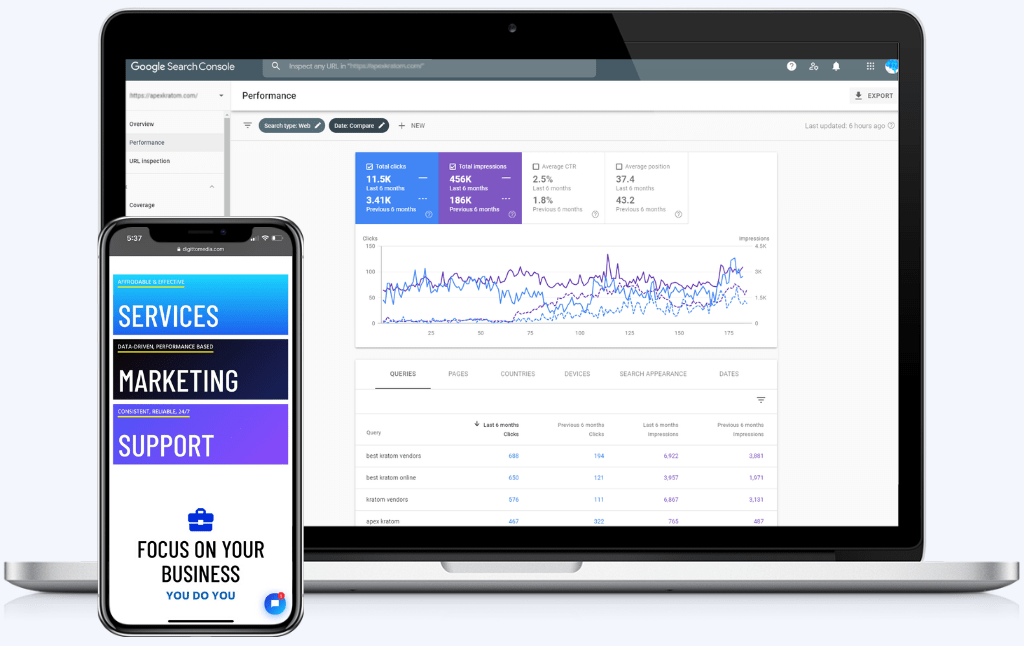 Your Marketing Is Enhanced With Our CORE Brain Technology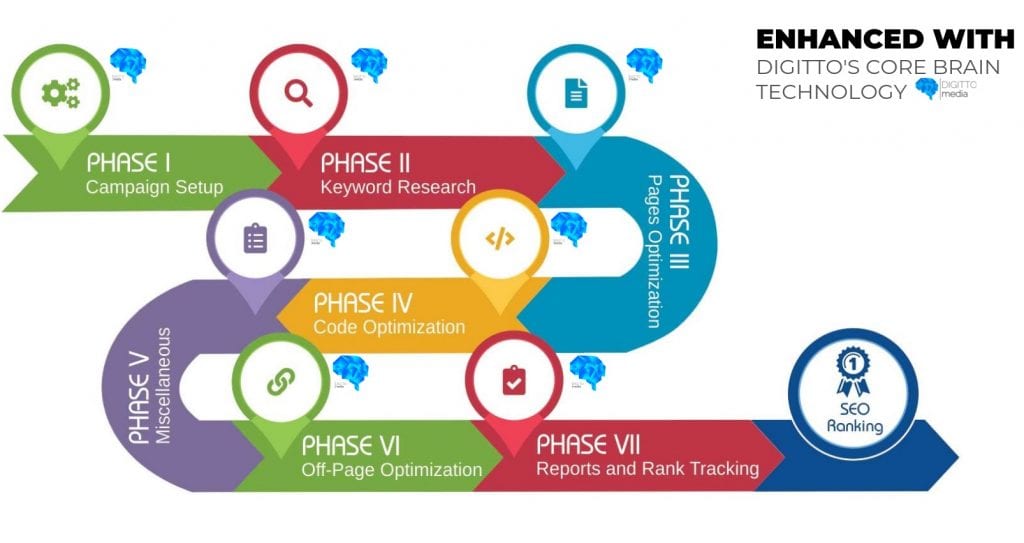 Your Initial Marketing Development
Launch Your Marketing Campaign Today!