SEO & Website Design For Roofing Companies
We Build SEO Ready Roofing Websites To Convert Your Visitors Into Leads.
SEO & Website Design For Roofing Companies
We Build SEO Ready Roofing Websites To Convert Your Visitors Into Leads.

We're The OEM Provider & Marketing Vendor Behind Hundreds of Agencies Who Resell our SEO & Web Design Services To Roofing Businesses. Lower Your Marketing Costs Instantly By Cutting Out The Middle-Man & Hiring Us Direct!
Roofing Website Design & SEO Marketing
Wholesale Web Design & SEO Marketing For Roofing Companies!
Our SEO-ready roofing website design services will help convert your visitors into leads. Developing a roofing website is like any roofing project because we build a solid foundation and sustainable future for our customers so they're covered for the long-haul. Our clients refer to us as their go-to roofing SEO marketing and web design company because we create sites that produce results and maintain rank positions in search engines like Google. With us, you'll have invested in a website and marketing campaign that will become a consistent lead funnel, and it will be extremely difficult for your competitors to take away. 

Looking for Expert Roofing Website Design Services?
After we create your roofing website design, we craft a specialized SEO marketing plan based on your business goals and our competitive intelligence. We never let your competitors win. We're more than your online marketing partner, we become an extension of your team!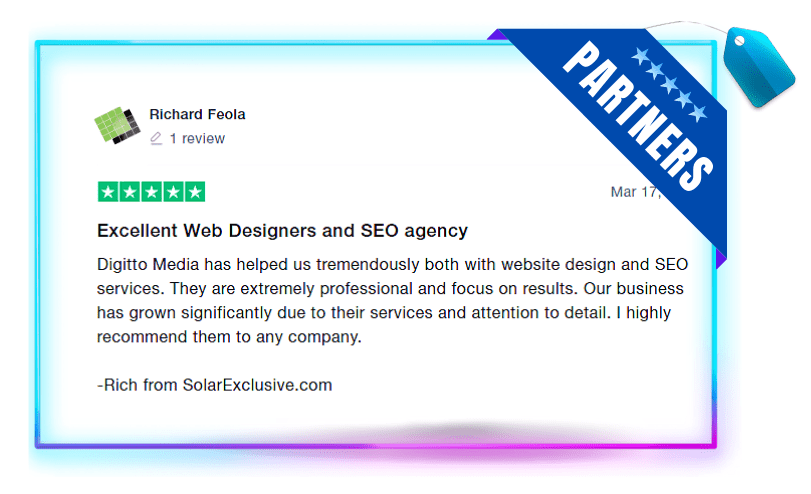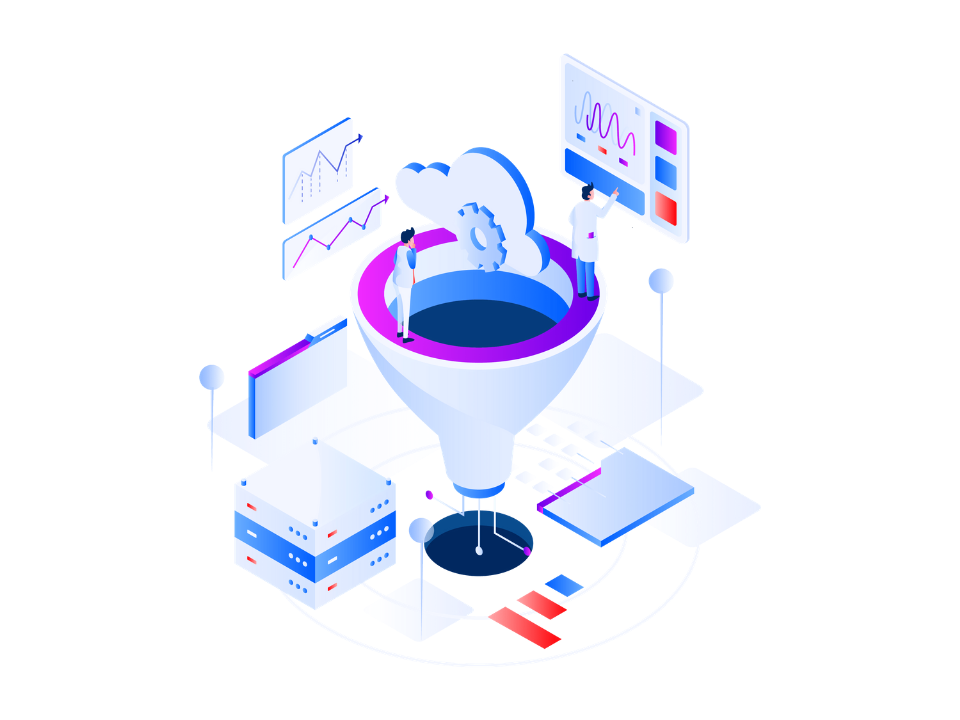 Goal-Based Business Expansion Plans For Roofing Companies.
We create goal-based marketing campaigns to build a sustainable future for your roofing business. We identify the best methods to apply to your overall campaign strategy to grow your business through search engines and prominent websites. Our roofing websites are built to perform and to produce the best roofing SEO marketing campaigns to generate leads, produce sales, and help you create long-lasting relationships with new customers. 
Local and National SEO Plans for Roofing Companies!
The decision to market your roofing company locally or nationally will be based on your business objectives. With local marketing, Google will use your city and state to get you found by potential customers searching locally for roofing companies. So, if people search phrases like "roof contractors near me" or "(city/state) roofing," you would be found!
National marketing is when Google takes a worldwide phrase like "roof repair" or "storm roof damage" and provides results to people looking for information on these subjects. Just like local marketing, it is entirely dependent on the goals of your business, but either way we ensure results based on your goals.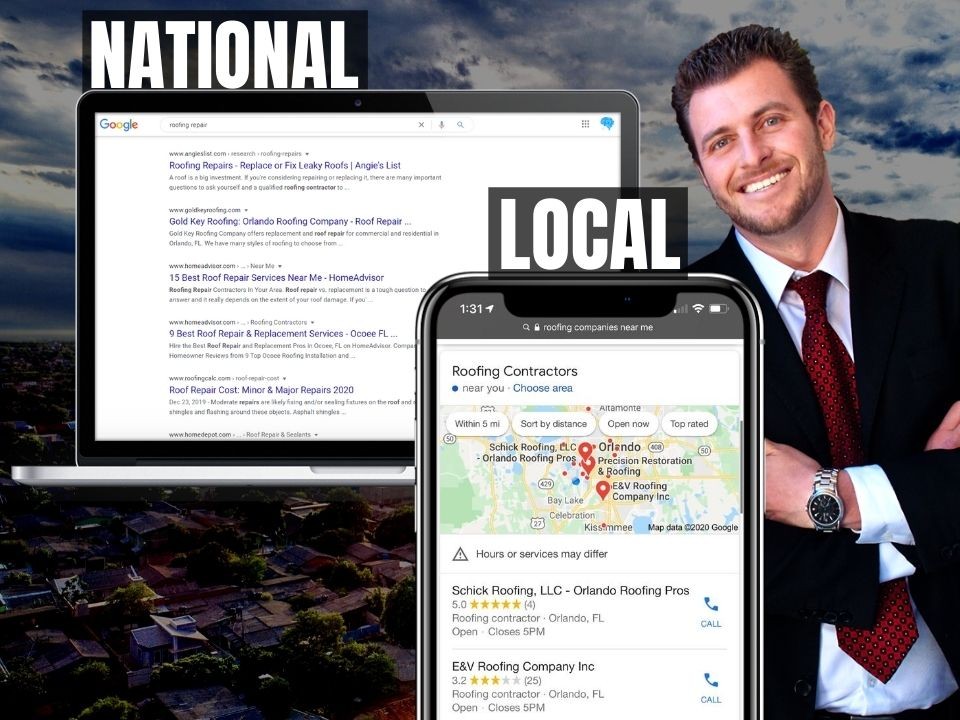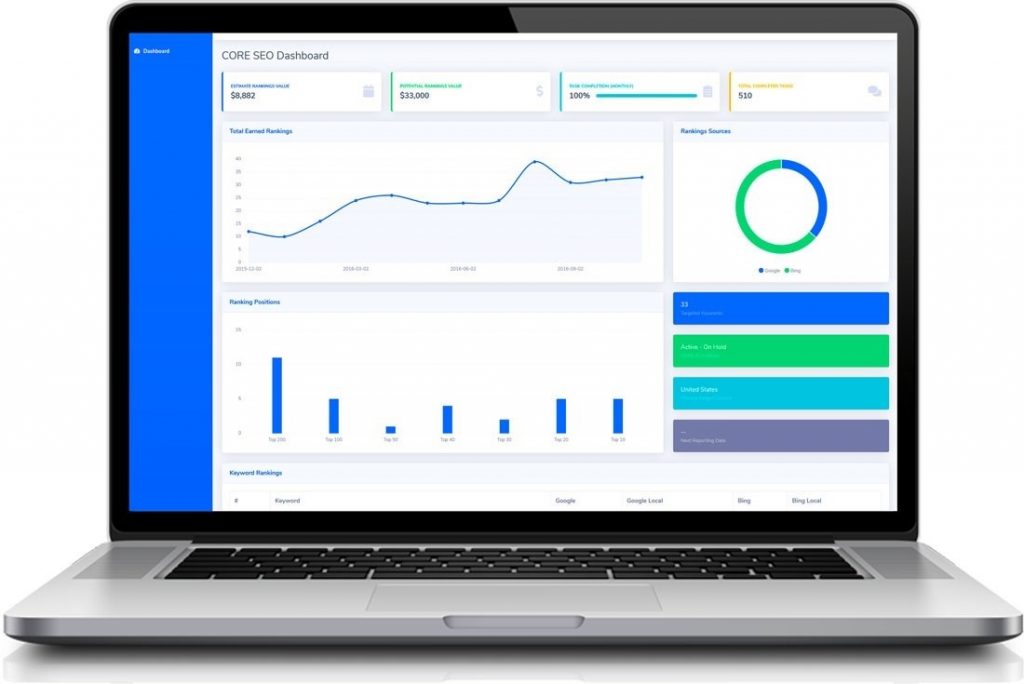 Enjoy exclusive access to our proprietary CORE SEO Dashboard for Roofers!
How Can Our Roofing Website Designs, SEO Packages & Proprietary Technology Help Your Business?
DIGITTO Media's TRI-fold SEO campaigns are enhanced with our CORE AI technology and include SEO, Content Marketing, Social Media Management to provide you with a super-effective campaign designed to maximize your results and ROI! 
Our AI technology works to enhance every aspect of your SEO/PPC campaign's. Our CORE combines artificial intelligence and large data to provide further insight, and proactively checks into our marketing strategies. Our systems provide you the most ROI for your investment, and protect your investment over time.
Let us lower your advertising costs today! We invest annual budgets into our in-house analytics software, R&D, SEO pilot campaigns, and top-tier SEO tools utilized by the best in our industry.

We work around the clock to improve your online business success to reach your campaign goals and expectations.
We work closely with your team to understand your unique businesses challenges and objectives. Better yet, our experts have a profound knowledge and an in-depth understanding of marketing psychology, online buying behaviors and search intent. This will be a large piece in the success of your roofing business!
How Do Our Roofing Website Design Services Help Roofers?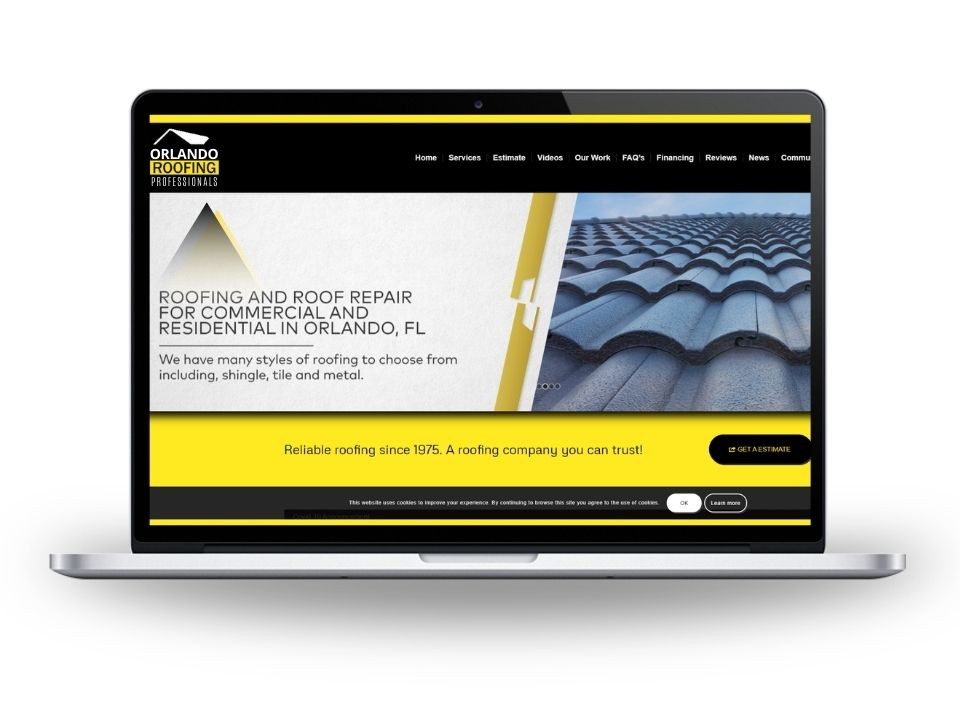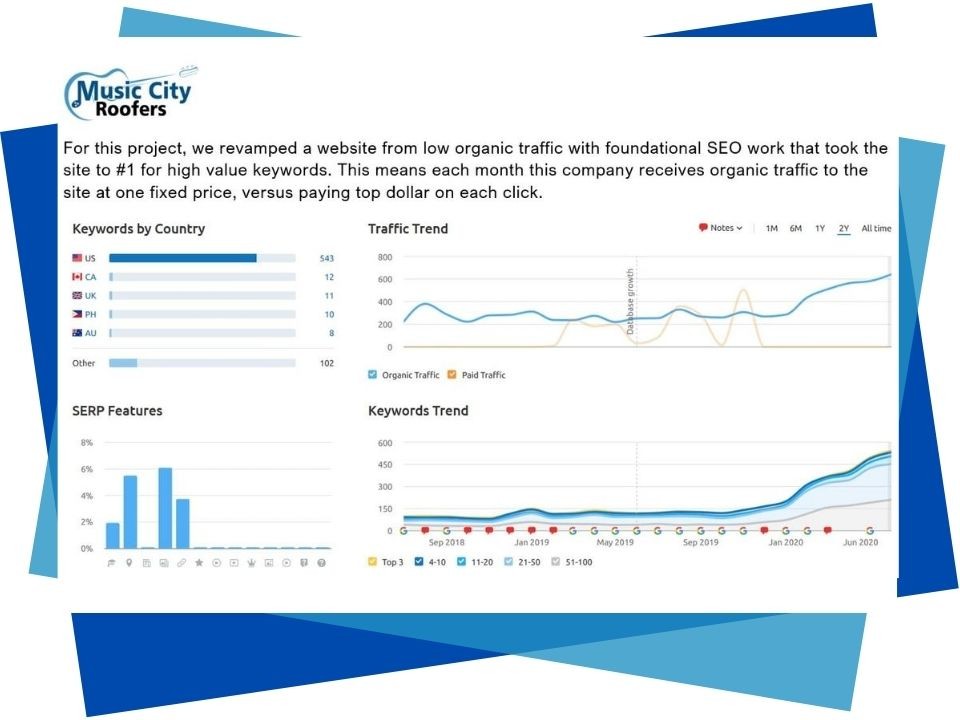 What Is SEO And How Can SEO Help My Business?


Amazing Customer Support Around The Clock!
At DIGITTO, you don't pay to get ignored. No one likes lousy customer service, which is commonly found in cheap website design and SEO marketing services. We don't want it to be impossible to get your questions answered, cover website needs, discuss marketing strategies, or even obtain an update or performance report. Our web design, SEO Marketing and Paid-Advertising services are effective and affordable. We also assign dedicated account managers to your project and campaigns.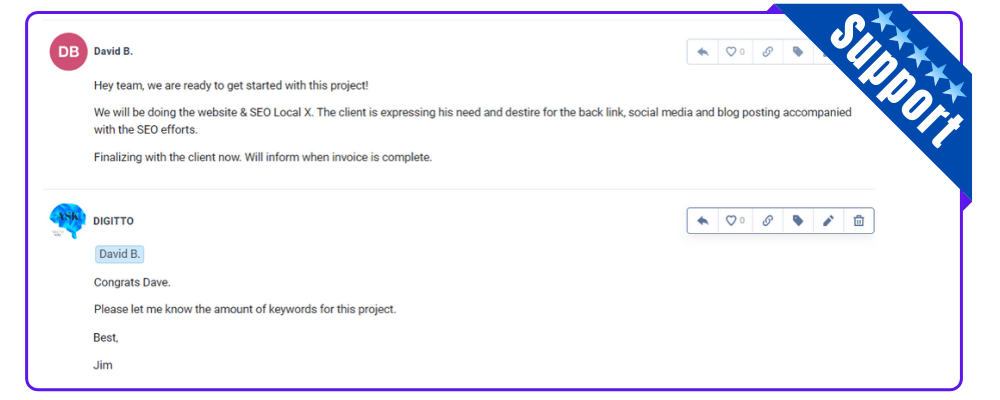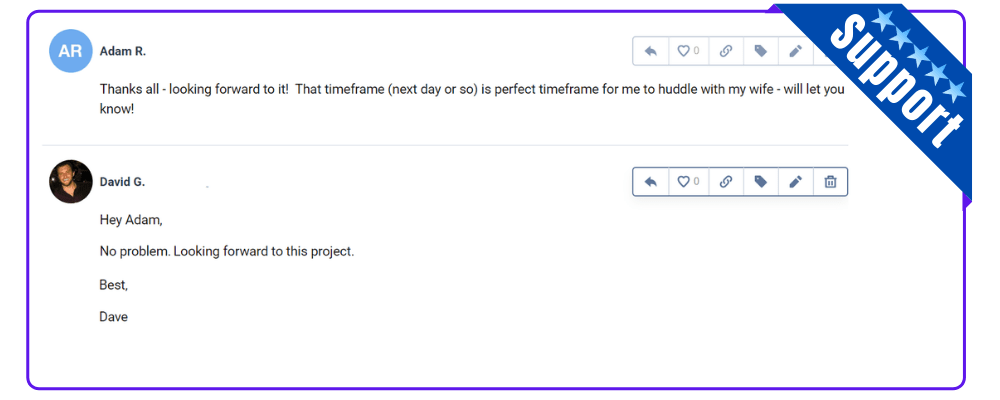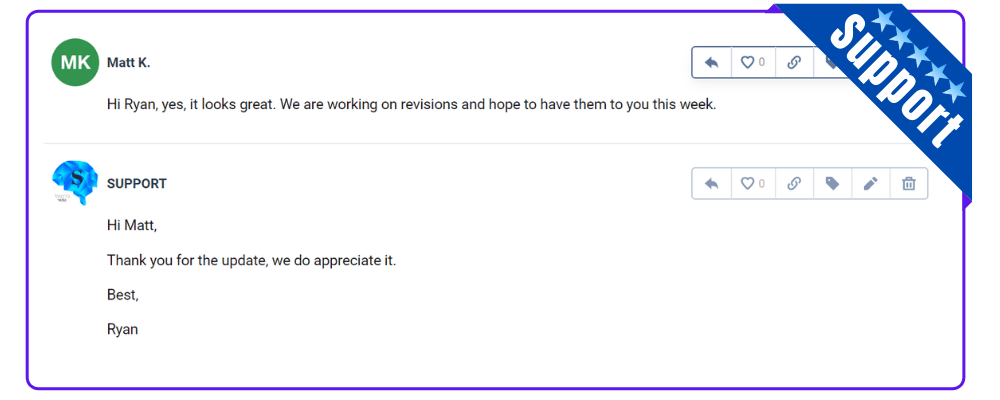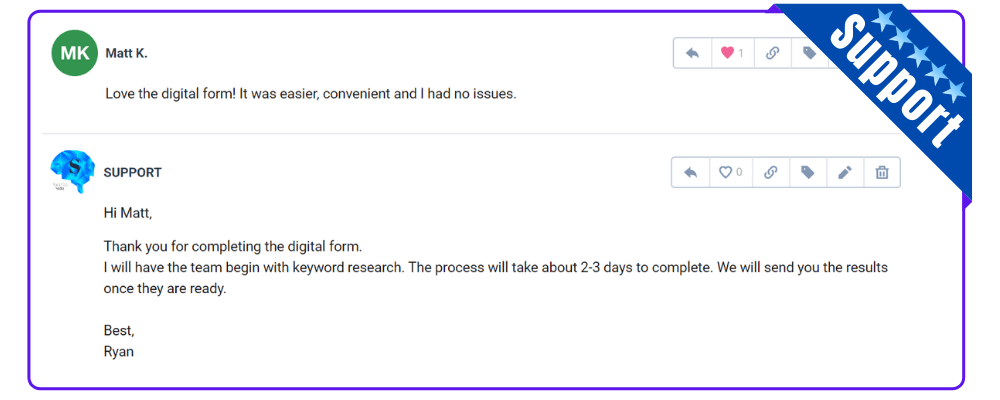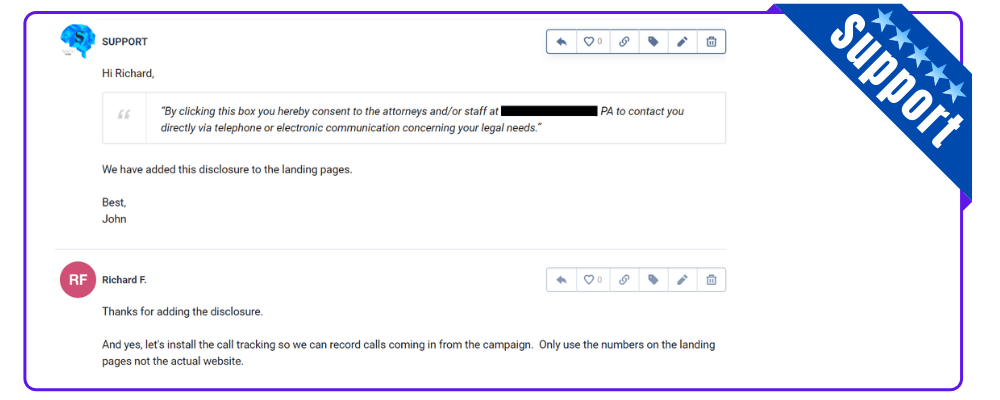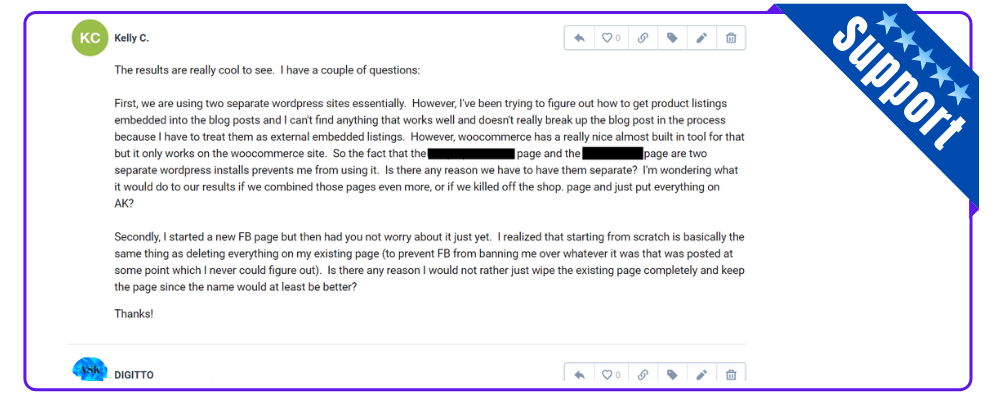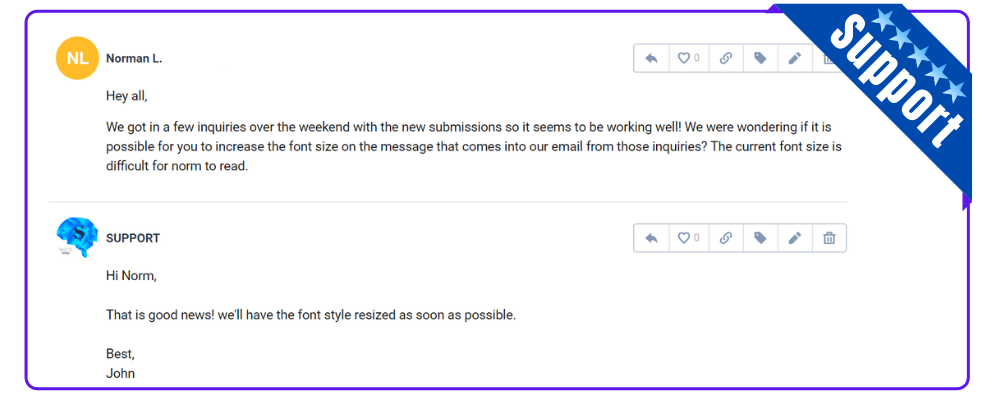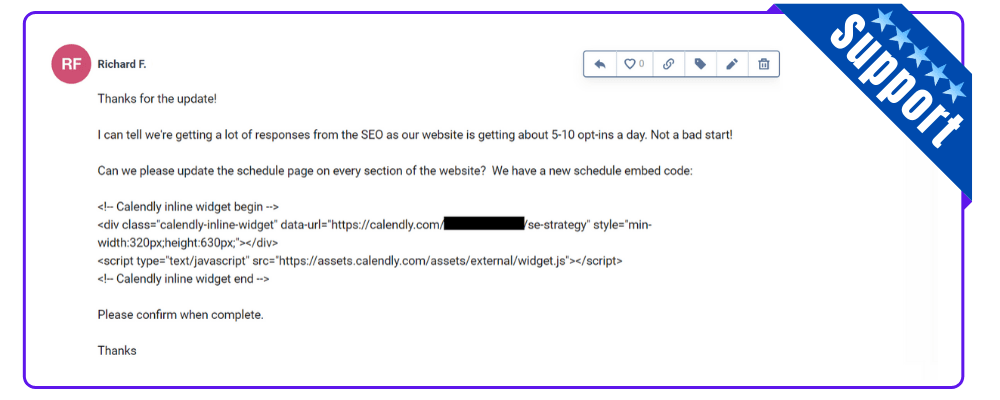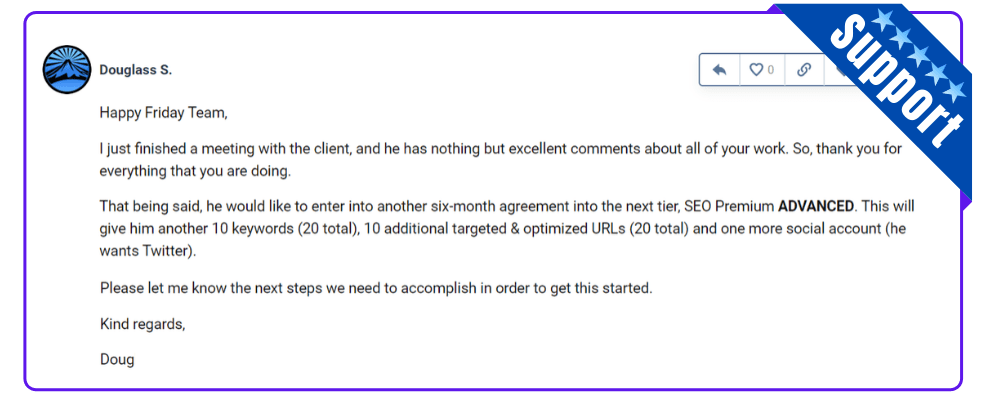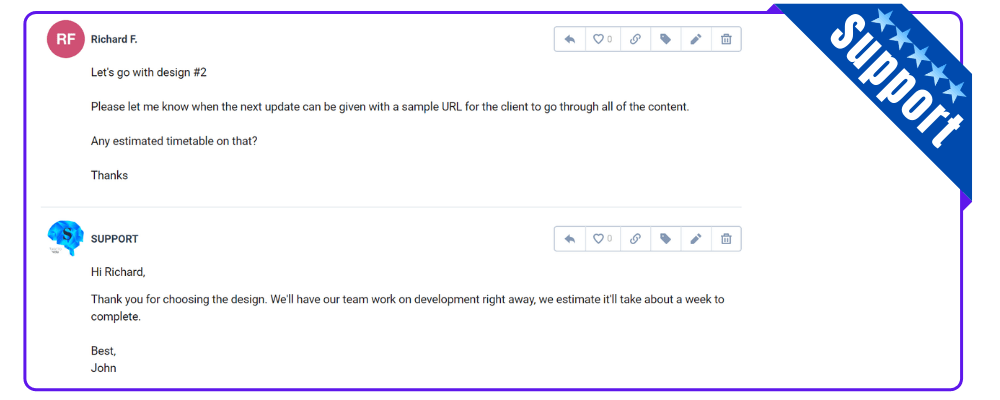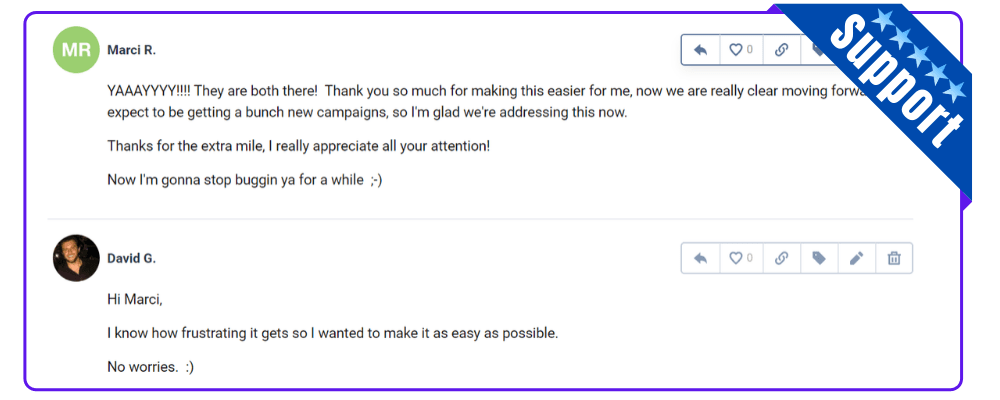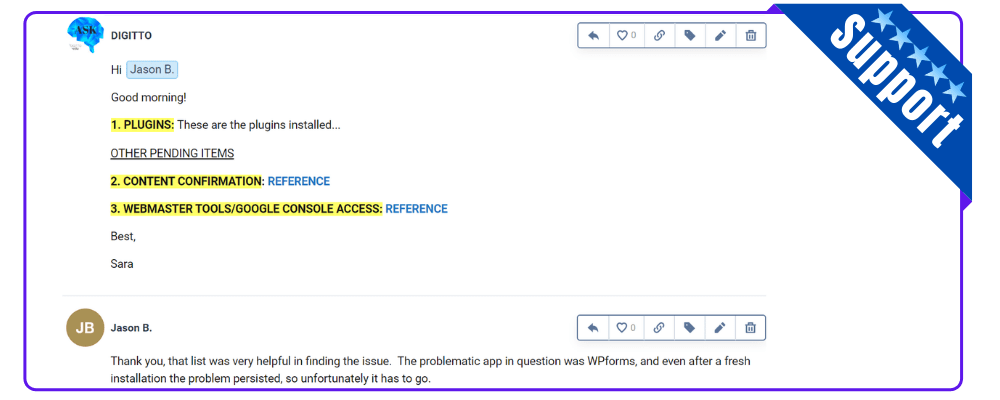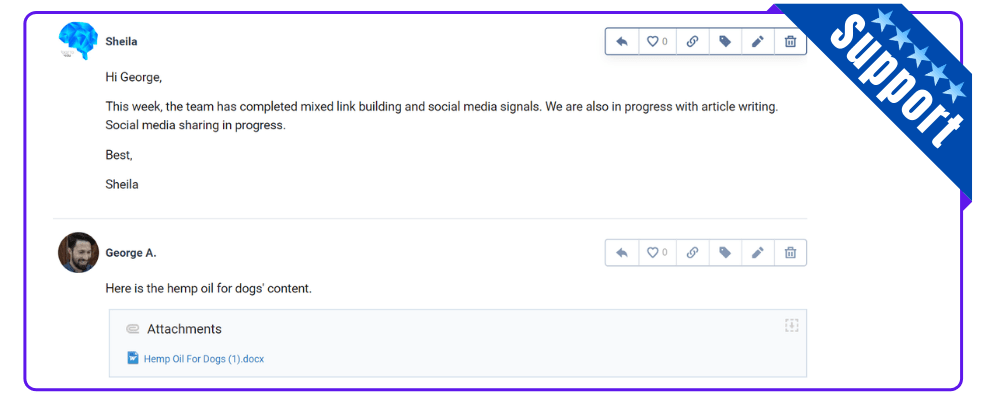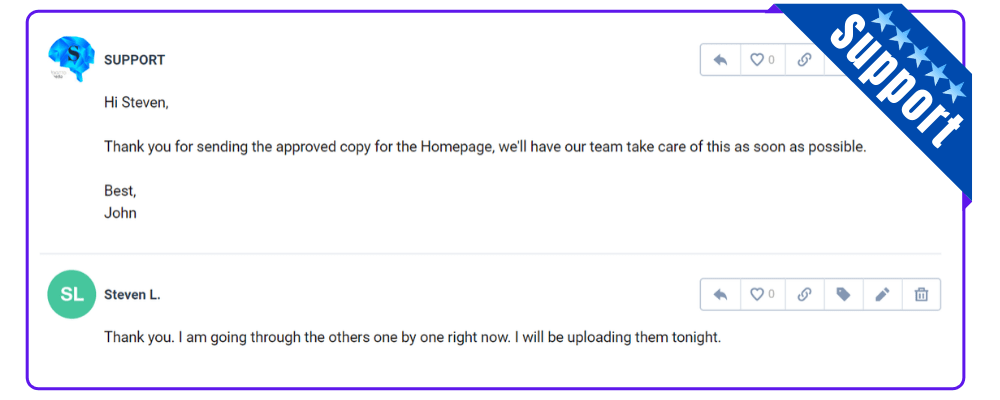 Just like marketing, web design is not a one-size-fits-all service. It's important to partner with a company that will provide professional services at the most affordable rates, under one fail-resistant roof! With us, you get more value and more support. Don't purchase a buggy website or receive a Google penalty because you purchased cheap services. Remember, this is your business and not a weekend project. Remember, this is your business and not a weekend project. We want your roofing website to out-perform & out-rank your competitors!
What's Next After We Complete Your Roofing Website Design?
The sooner we get rolling with your website the better. After development is complete we will begin SEO optimizations which starts with a business discover and keyword reach. Once this is complete we begin with comprehensive website, keyword and competitor audits. After research and audits are complete we will complete full website optimizations, speed performance enhancements and more.
If you decide to have marketing copy included in your website quote, we will research your specific niche during development. Our team will create unique content that speaks to your target audience based on your directional preferences and services focus. After the content is applied and our team complete the revision period, your website will be migrated to your hosting and LIVE on your domain name.
Marketing On-boarding Form
Next, we will have you complete a digital marketing on-boarding form so we can begin with keyword research, which is the first phase of SEO website optimizations. Keyword research will be based on the info provided on your marketing on-boarding form, your immediate product/service focus, and business location.
If your business address is in Dallas, Texas and your immediate focus is solar panel roofing for residential homes, we want to provide you the best keyword options to rank your website for. This is to help online consumers find your business in your area first! These people are looking for your specific products or services. Our team is more than happy to help you choose the right keywords for your business if you need additional assistance. Once the keywords are chosen, we begin with our comprehensive audits on your local and/or national competitors who are ranking for the same keywords as you. 
Precise Roofing Optimizations
Once the research and audits have been completed, we will send a very precise optimization document. This document will list all website optimizations we will make to your website based on your chosen keywords and the competition in your area who are focused on the same keywords. Our roofing optimizations will help rank your business over your competitors as we build authority for you site. We use advanced SEO tools, techniques, and proprietary AI technology to give your roofing business a competitive edge. 
Google Crawls Your Website
Websites are similar to digital books with pages written in a different languages. Unlike a digital book, if a the information on your pages don't make sense, it could have a negative impact on the entire design. Our website analysis will help develop functionality and navigation for your visitors. There are several factors search engines (like Google) look at when determining who to place at the top of their search results. For the best results, we pay very close attention to each factor as they all have an important role to play.
Roofing Website Design Overview:
Design.

 

A simple design provides your visitors the best experience. Fonts need to be easy and large enough to read, and the website should be extremely easy to navigate. Additionally,

m

arketing copy will help persuade your visitors to choose your business over others.
SEO.

 

Search engine optimization should be based on your goals and after your keywords are chosen. Once this is done, we can run advanced research and comprehensive audits on your competitors in your specific city. Once this is done we can complete the most precise on-page optimizations to beat your competitors while we build authority for your website.
Accessibility.

 

Nowadays people can assess a website from several devices, a majority of the time they are mobile devices. Your website should not lack functionality or responsiveness.
Keywords.

 

Keywords are the very foundation of your website. Targeting specific keywords will improve your SEO and help your customers find your roofing business!        
Security.

This will depend on how your website is structures, such as

taking payments online or gathering email addresses, phone numbers or other contact details. It is crucial that the information provided on your site remains private to protect your clients from theft and lawsuits.
We Find Solutions To Your Problems
Over the years we have noted all the problems and frustrations our customers had with their previous marketing and development teams, so we created an infrastructure and processes to solve these problems! Below is one of the many prevalent problems we see far too often – and a solution to that problem!
If you're thinking about marketing your business online, make a small initial investment that will save you a ton of money! Have a website developed that will convert your visitors into leads. This should always be the first step prior to staring marketing campaign, never the other way around – Keep your target audience in mind at all times!
At no cost, we will discuss your goals, review your website and identify the critical issues holding it back from performing well online. We can create a new website or redesign an existing site that will convert your visitors into leads. Once these initial steps are completed, we'll be ready to go live – It's well worth the wait!
If you have an outdated, unresponsive website or any other challenges, don't do anything just yet – contact us first for solutions!
Start Your Roofing Website Design Today!
Instant access to online roofing web designers & marketing experts – No added overhead!
Enhanced SEO w/ Proprietary Technology
CORE Brain AI SEO DIGITTO Dashboard
Content Marketing Promotions (SEO boost)
Social Media Posts/Social SEO (SEO boost)
Social Account Optimization (SEO boost)
No Setup Fees or Long-Term Contracts!
Cloudflare Setup For Optimal Performance
Deep Site Analysis & Effective Strategies
Upfront Strategies, Planning, Research
Active-Managed Campaign & Project Board
24/7 Project Support & Initial Consulting
Experience, SEO Testing & Know-How
Eye In the Sky (E.I.T.S) SEO Monitoring System
Manual Link-Building (No Artificial Links)
On-Site SEO Updates As Needed
Vast Connections w/ 100,000+ Online Sources
Media & Publishing Company Partnerships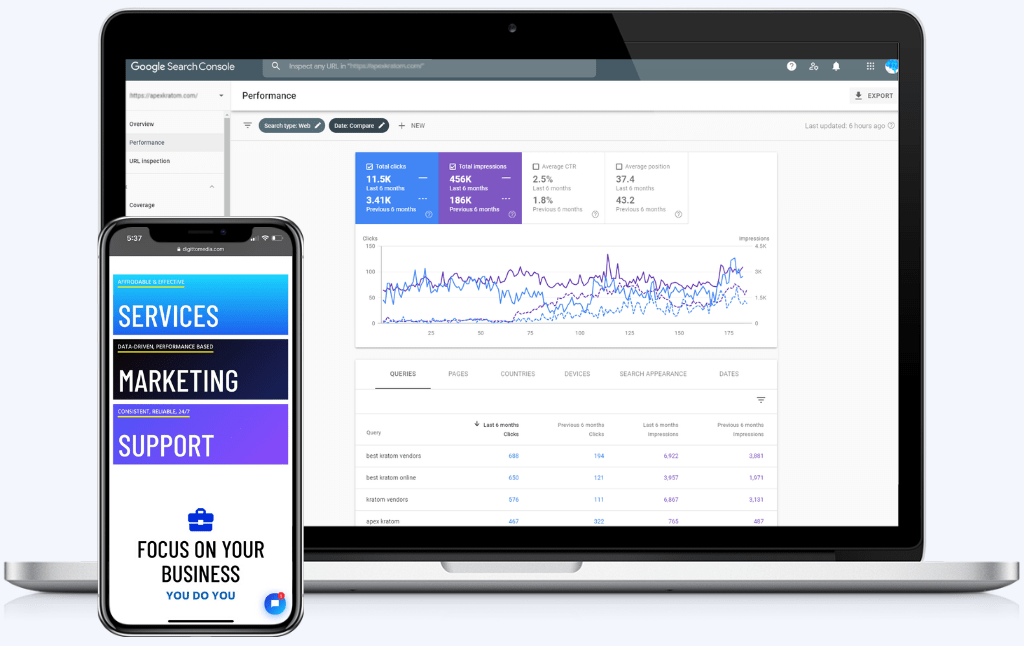 Start Your Roofing Website Design Today!
Instant access to online roofing web designers & marketing experts – No added overhead!
Frequently Asked Questions
Website Development FAQ's
Your Initial Marketing Development
Get Your Roofing Website Design Started Today!