Instabrand with Instagram: 5 Benefits of Instagram Marketing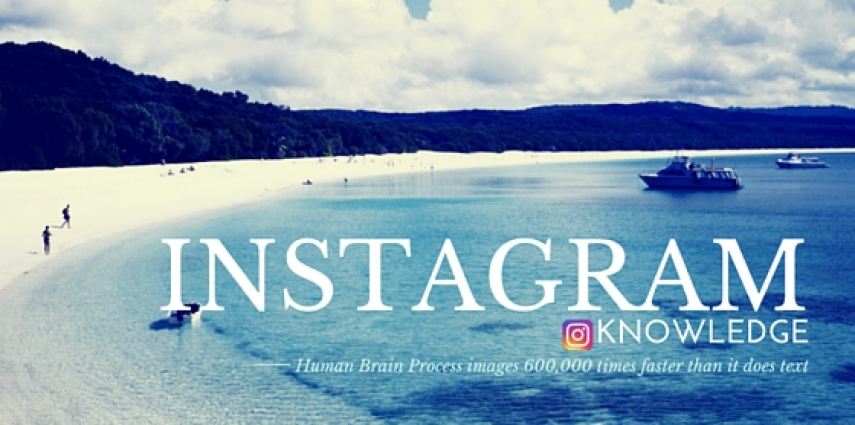 So you've had tremendous success marketing your business on Facebook but every marketer knows that utilizing multiple platforms can benefit expansion efforts. Are you considering replicating your success on Facebook; on Instagram's platform?
Why You Want to Advertise on Instagram
Instagram is perhaps the best platform available today to publish visual content for your business.  A recent count revealed that Instagram had more than 500 million active users and way more advertisers than some other social media outlets like Twitter.  The increase in advertisers along with a wide variety of capabilities and targeting options makes Instagram a marketing powerhouse.
In the past, Instagram only allowed large brands to advertise through sponsored posts. However, in late 2015 the company officially extended the opportunity to market in their platform to businesses of all types, sizes and budgets. It's time to take advantage of this opportunity.
Five Benefits of Instagram Marketing
People respond faster to visual content
Did you know that the human brain processes images 60,000 times faster than it does text. Therefore, we're all visual learners who digest visual content easier than words. As advertisers the goal is to capture the attention of our audience immediately. Instagram is a tool that allows us to do just that.
Affordable Cost Per Click
While Instagram ad prices are almost twice as high as Facebook ads they are affordable. Instagram ads garner higher click through rates than any other social media platform. A major contributing factor for this is that Instagram utilizes just one simple ad unit, a large image accompanied with a call to action button. Instagram has had reported click through rate of 1.50%, which is nearly double Facebook's rate.
While high click through rates are great, how often do they convert to sales? Instagram's audience leans towards a younger crowd in comparison to Facebook. Therefore, the conversion rate tends to lead to future sales.
You Can Use Existing FaceBook Visuals
Perhaps one of the most convenient features of Instagram advertising is the ability to use existing FaceBook ads videos and photos. That means that if your business is already utilizing Facebook's Ad Carousel, you can replicate that on Instagram's platform as well. Advertisers have full access to FaceBook's ad targeting tools. These tools allow marketers to target ads to a specific group of users which leads me to the fourth reason why Instagram marketing should be a part of your marketing plan.
Increased Targeting Options
Instagram has always allowed advertisers to target a specific audience based on their age, gender and location. Recently, Instagram worked along with its parent company Facebook to develop an API that allows marketers to target users based on their interests and connections through data on both social networks.  In addition, Instagram's Custom Audience Tool which was formerly a FaceBook marketing tool. The Custom Audience Tool lets advertisers input their own information regarding their consumers.
Measurement
Besides the vast targeting options an additional important part of the analytics is measurement. This allows marketers to see what ads are working for them and also the type of audience that they are attracting.  The direct response button that Instagram has in place, lets marketers see what users are actually clicking on their ads, who goes on to download their app or purchase their product.
With an ever expanding number of users, Instagram is a platform that marketers should eagerly take advantage of. The majority of the social network's users are young people with money that they're itching to spend. This is the type of audience that all marketers, big or small dream of. What are you waiting for? It's time to start your campaign.