Top 10 Benefits of Social Media Marketing for Business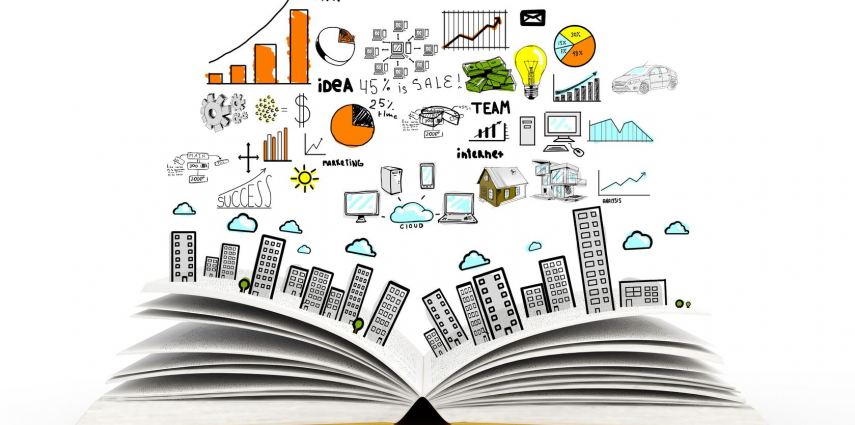 With every click, every view, every sign-up, you are being recorded. You can construe this as creepy, or view this as incredibly interesting. No matter how you look at it, social media has rapidly integrated itself into our daily lives, both personal and professionally. Brands are grown through the acceptance of them by large groups or crowds of people. Digital technology has spawned a social media paradigm shift where potent crowds band together in collaborative social networks and can rapidly send a brand through the roof – It's stated by a Harvard Review article that these are the effects of the new CrowdCulture. Let's talk about the top 10 benefits of social media marketing and why  businesses are jumping off the traditional ship to sail into these modern methods of marketing.
1. Enriched Brand Loyalty.
Gen-X was mostly influenced by brands delivered through television and newspapers. Now, with the increase of the internet and social media marketing, younger generations are exposed to brands much earlier in life. When you actively participate in social media and engage with people, you build a community of brand loyalists. In the end, these loyalists will promote your brand themselves.
2. Improved Inbound Traffic. 
Social media provides visibility to those who aren't familiar with your brand. With each content post or ad-set published, new avenues are created to direct people to your business. The quality of your content will mean increased leads and more conversions. Each and every interaction is another opportunity for increased traffic to your website.
3. A More Rich Customer Experience.
Social media allows you to publicly demonstrate your exceptional customer service. If a customer complains about your product on a social network, you can publicly post an apology to make things right. Others will notice your excellent service and not only will you retain an existing customer; you will simultaneously bring in more. Waiting too long can be harmful for your business and give your competitor the advantage to step in. Social media is also a great opportunity to offer additional services and promotions when satisfied customers share your brand.
4. Reduced Marketing Costs.
Social media marketers can spend as little as six to eight hours each week on a single network to generate increased traffic. For a channel as large as social media, this is not a significant investment. Social media marketing improves each day providing inexpensive ways for your business to start small and gradually scale marketing expenses. This approach is more economical rather than spending thousands of dollars on billboards and radio ad slots.
5. Increased Brand Recognition.
Always remember that visibility is value. Extend your brands voice and leave rich digital footprint across multiple social networks. You then become more recognizable by existing customers and more accessible to new customers. This is what some social media management agencies will refer to as cross-channel marketing.
6. Higher Conversion Rates
Social media allows brands to act as people do, although it's behind a screen initially. A representative managing a brand via social media is better than an automated phone service. It's always better speaking with "Bright House Jessica" than "Bright House". The fact that social media provides a more humanized element of communication will make the experience more personable. This alone leads to higher conversion rates.
7. Greater Brand Authority.
The more your brand is shared by others on social media the more valuable and authoritative it appears to new visitors. One of the best ways to increase your visible authority is by interacting with major influencers on Twitter. Anytime people want to brag about products or services, they always turn to social media…Always. When people post your brand name, new audience members will want to follow you for updates.
8. Accurately Measure Conversions.
Social media marketing tools give you the ability to see what percentage of traffic is coming from each social network. You are able to quickly  identify content and ad-sets that are grabbing the attention of your audience and record demographics that respond to these publishing's. The more successful content and ad posts you publish, the better your conversion rate. You can then report conversions and isolate what works vs. what does not.
9. Improved Search Engine Rankings.
There are a few ways to capture relevant traffic from search engines. One of the best ways to accomplish this is SEO. This route can be tricky because the requirements for success are always changing. This use to be accomplished by blogs updates and adding keywords into your blog posts. Today, Google and other search engines take social media presence into the situation. Search engines are fond of brands that are credible, legitimate and trustworthy. This means it's almost mandatory to have a social media presence. 96% of millennials expect businesses to have a presence on social media and 87% of Gen-X think businesses should at least have a presence on Facebook.
10. Improved Customer Insights.
How many times have you walked into a coffee shop and ordered the same thing over and over? If you continue to order the same white mocha latte at your preferred coffee shop, chances are you won't order dark roast, light sugar on the next visit. What makes an analysis so important is the power of repetition. With accurate data you have (to an extent) predictive capability. Experienced agencies managing your social media accounts, will gain valuable information on your customer interests and behaviors. When using social listening correctly, you can monitor comments to see what people think of your business directly. Social media offers you inside access on customer insights.
My Last Takeaway
Social media is here to stay. The longer you wait the more you have to lose. Getting involved now will offer you the opportunity to lead more customers, drive more traffic, and produce more conversions at more affordable costs. If you continue to kick social media management expenses to the curb, chances are your competitors are Ubering up  your potential customers.  If you're interested in getting started but aren't sure where to begin—give us a call or head over to our websites "Contact" area and drop us a line. We would love to help!
Our consultations and social media audits are completely FREE. Fill out your info below with your specific or most pressing digital need and we will help you get the ball rolling soon!