USE "DIGI" to remember the steps to social SEO success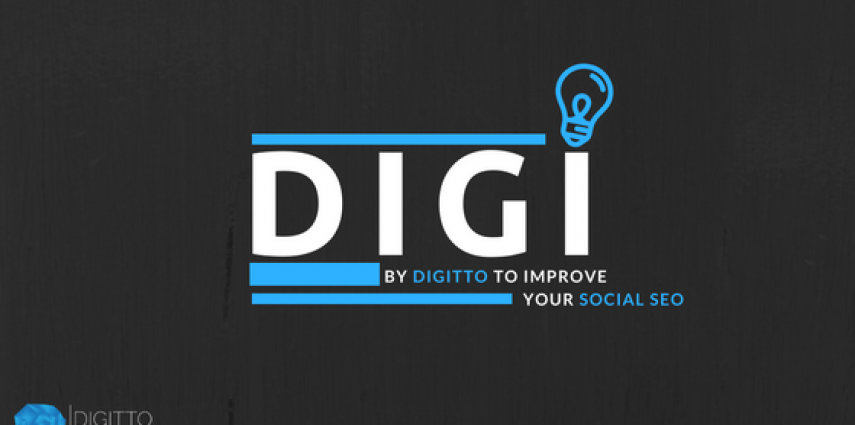 REMEMBER THIS ACRONYM TO MAXIMIZE SOCIAL SEO
We've helped a multitude of entrepreneurs develop, re-brand & maintain their digital footprint and a common theme tends to surface during discovery — social media content quality. Professionals focus their efforts on understanding and mastering the ins and outs of their respective field. Therefore, we don't expect our current or potential clients to keep up with social media SEO methodologies any more than they expect us to understand their business' nuances without completing an extensive discovery.
Hopefully some of those reading this blog post will consider hiring us in the future, but in the meantime we wanted to give you some "do it yourself" Social SEO habits to help maximize your content publishing efforts. We've seen far too many entrepreneurs posting social media content in volume, with a disregard for quality controls that facilitate ever-increasing search engine and Moz rankings. If you have been posting social media content without SEO in mind, then this is the the article for you!
If you take a mental trip back to the early 2000's, you may remember that blogs and message boards were the primary activity-drivers for web content. Now, even though these are still very popular activity channels (you're on a blog now by the way), social media activity has blown up and forced everything else to take the back seat over recent years. One thing is for sure though, you can pump out all of the activity you want, but unless you focus on the methodology that allows search engines (Google) to rank your activity among peers as favorable, then you will be like the majority of companies showing up on the double digit pages of search results
We've created the acronym DIGI as a way to remember what tools and rules to consider before hitting submit on any social media post…well, that and to remember that bomb digital media company that taught you a thing or 4.
Demand
Information Relevance
Glamorous Presentation
Is Shareable
D = DEMAND BY SPECIFIC AUDIANCE SEGMENT
It is very important that you know your target audience very well and that there's a strong demand for each piece of content you publish. For example, if you are in the business of selling drones and have a digital storefront, such as an e-commerce store, Amazon Store, or E-bay store; you should start by following certain hashtags,popular & trending topis. It's recommended that you put a little time in researching popular hashtags, for example:  #drones or #homegrowndrone can paint a picture of what people are talking about in the drone industry. As a matter of fact, there's a great tool called the Twitter Advanced Tool that allows you to virtually "listen in" on conversations through the search of hashtags, keywords, moods among other search parameters.
Another way to unearth content opportunities is through initiating streams in Hootsuite and monitoring hashtags and keywords related to your business. You have to give the people what they want by staying in touch with the groups' demands that have the most influence, identifying the hot topics of conversation — really, it's no too different from face to face networking and sales…well that was a nerdy thing to say, but you get my point!
I = INFORMATION RELEVANT TO WHAT YOUR AUDIANCE SEARCHES FOR
This may seem like common sense to many, but it's importance can not be overemphasized. You must identify and implement relevant words and phrases that your target audience searches for. There may be some obvious choices depending on your audience and it may be helpful to put on your creative hat to conjure unused keywords that your audience may be searching for. So how does one know the search popularity of these seemingly relevant keywords and terms? Funny you should ask, because for a small nominal fee of … I had you there didn't I? The truth is, if used properly, these tools can prove an invaluable resource in terms of Social SEO results:
Keyword Planner: This tool is part of Google's AdWords program and is truly a one stop keyword shop. You can search keyword statistics, run hypothetical analyses on how well a given keyword may perform and even combine multiple keywords together to generate a new list of keyword opportunities.
SEMrush: A great and free third party web based keyword research tool. They offer free services and premium services come with the purchase of one of their packages.
Conductor's Searchlight: This is a great all in one portal for "listening" and staying plugged in to related conversations, keywords, hashtags and related search terms and topics of your customers, highly recommended to get ahead of the curve.
G = Glamour or how scanable, organized and segmented your posts are
Posts should never be long, single paragraphed blasts; lacking separation, headers, charts, quotes or illustrations. For one, it's more difficult for search engine algorithms, especially Google's, to use conditional logic to separate and organize chunks of information from your posts. Google is lazy, it's simply going to give you a bad grade and move to the next post, don't be a bad student. Make your posts glamorous, robust, information filled hot-spots of glory and passion, showing both google and readers that you bleed your business or product.
I = Is Shareable, make sure your content holds the potential to go viral
Don't act like you don't know others that have cheated when using acronyms! But hey, it works and gets my point across, a very important point I might add: Make sure your content is shareable and constantly track your weekly and/or monthly shares. Maybe you need to change the style of your writing from technical to layman in order to please your target audience. Maybe you need to dig a little deeper to inspire an interest in your audience, the very interest that ignites that little flame we've all felt jolting us to say "Wow, that's awesome I'm going to share that with my social world!".
I know we aren't digging ditches here, but working smarter rather than harder still applies. Why constantly post more and more and more, if you can get better at posting higher quality and more "shareable" posts that have the propensity to go viral or at the very least experience the multiplier effect of being shared and possibly re-shared over and over again!
Lastly, if your content has proven itself to be shareable, it may be wise to boost it. Boosting your content involves depositing anywhere from $5 to a $100 to Facebook or LinkedIn and select various location, target market, among other parameters and allow the social networks to identify and auto post based on these parameters – Hey if it works, maybe putting more behind this strategy will be worth it to you.